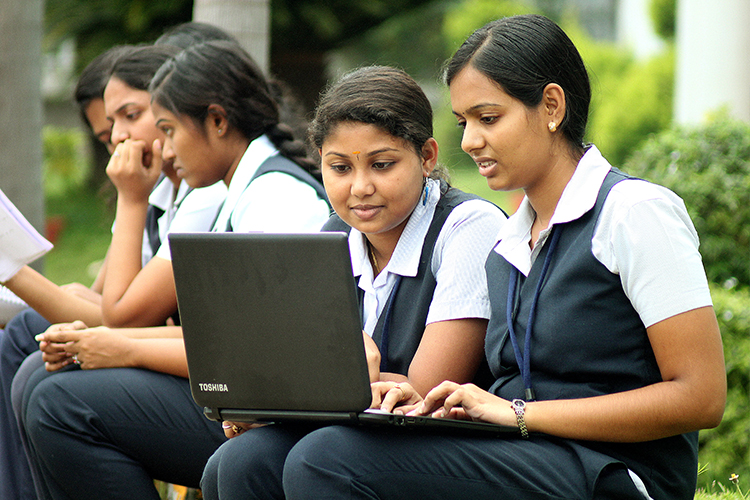 M.E Computer Science Engineering
Vision :
To be renowned itself as a reputed organization in engineering education and research aimed with a deep passion for wisdom, culture and values.
Mission :
To provide quality education in both theoretical and applied foundations of Computer Science and Engineering.
Create highly skilled computer engineers, capable of doing research and also develop solutions for the betterment of the nation.
Inculcate professional and ethical values among students.
Support society by participating in and encouraging technology transfer.
To provide quality education to meet the need of profession and society.
Provide a learning ambience to enhance innovations, problem solving skills, leadership qualities, team-spirit and ethical responsibilities.
Establish Industry Institute Interaction program to enhance the entrepreneurship skills.
Provide exposure of latest tools and technologies in the area of engineering and technology.
Promote research based projects/activities in the emerging areas of technology convergence.
Introduction :
The department's mission is to advance, evolve and enhance Computer Science and Software Engineering fundamentals to build the intellectual capital of research and students. The department is witnessing a period of exciting growth and opportunity propelled by the top ranking it achieved recently. CSE boasts a vibrant student body of about 20 postgraduate students and a stellar faculty of professors and lecturers.
Postgraduate
The postgraduate program prepares scholars to become leaders in knowledge-driven professions by providing a learning environment strongly focused on collaborative, interdisciplinary research. Students learn to reach across traditional academic boundaries, to seek the knowledge and resources needed to solve important technological problems. The educational experience helps students choose from a number of challenging paths to reach their goal of a degree in a particular discipline.
Major Events &amp Achievements
The CSE Department organizes National Conferences, Seminars, student symposia, short-term training program and value added courses. This provides a wide range of opportunities for faculty and students to bring out their potential and innovative skills in a variety of fields.
The department has conducted seminars on current trends in Computer Technology, Virtual Reality and Sensor Networks by different experienced professors.
Students are also sponsored to attend seminars in various colleges under Anna University
Some of our students attend and present papers in International Conferences.
 Eight students implemented 'Academic Monitoring System" and submitted for Honorable Chief Minister's Award for Excellence in e-Governance.
Student Achievements
| Name of the Student | Examination | Rank |
| --- | --- | --- |
| V Thanammal Indu | Anna University | 8th |
| D Jenitha | Anna University | 37th |