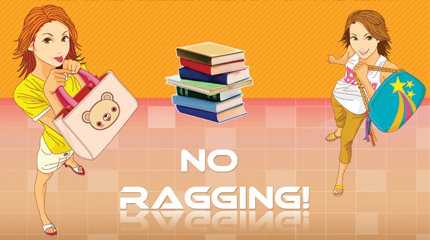 Anti Ragging Policy
The following staff members are identified to co-operate in checking ragging of freshers in the College Campus. Any student (fresher/others) subjected to ragging shall report immediately to any of the staff members listed below for further necessary action. Your co-operation is most solicited.
Ragging in all its forms is totally banned in this institution including in its departments, constituent units, all its premises. The institution shall take strict action to criminal proceeding and may cancel the admission of those found guilty in ragging. An offence of Ragging may be charged either on a wRITten complaint by the affected or on independent finding of the Anti Ragging Squad.
| Name | Designation | Mobile Number |
| --- | --- | --- |
| Dr.K.L.Jeyalakshmi Kala | Asst.Professor | 9487416927 |
| Mrs.Deena Nepolian.N | Asst.Professor | 7708724850 |
| Mrs.Roselin Femila.W | Asst.Professor | 9994174789 |
| Mrs.Jenefa.B | Asst.Professor | 7708661151 |
| Mr.Sivabalan.B | Asst.Professor | 9443847116 |
| Mr.Manoj.C.R | Asst.Professor | 9442985547 |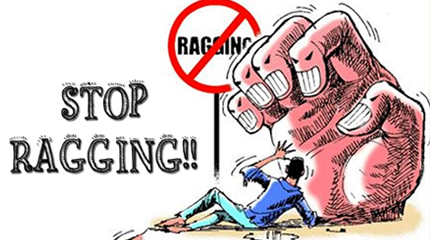 Anti Ragging Implementaion Committee
The following committee is hereby constituted to monitor the anti-ragging activities in the College Campus and to conduct enquiries about the reported violations of anti ragging rules and regulations by students if any. The committee shall conduct periodic meetings and submit a report to the undersigned.
| Name | Designation | Mobile Number |
| --- | --- | --- |
| Dr. V S Dharun | Committee Chairman | 7094434291 |
| Dr.K.L.Jeyalakshmi Kala | Member | 9487416927 |
| Mrs.Deena Nepolian.N | Member | 7708724850 |
| Mrs.Roselin Femila.W | Member | 9994174789 |
| Mrs.Jenefa.B | Member | 7708661151 |
| Mr.Sivabalan.B | Member | 9443847116 |
| Mr.Manoj.C.R | Member | 9442985547 |
| Mrs.Thilakavathi.S | Member | 9488385776 |